Desmarais Property Maintenance
We're proudly providing residential and commercial clients in Bristol and the surrounding towns with premier property services.
Submit your information to receive a free quote! We will be glad to answer any questions you may have as well. We looking forward to working with you!
Want a beautiful lawn, but don't have the time to work on it? Hiring our professional Bristol landscapers allows you to sit back while your lawn is maintained. When you hire Desmarais Property Maintenance, you can be reassured that all of our work is done with you in mind.
An existing landscape bed can come with it's challenges, particularly if it has been neglected. Our Bristol landscapers can assess the soil, remove weeds as necessary, and prepare the bed properly before adding new plants. We are a skilled crew who understands which species of plant life thrive in full sun, shady areas, or partial sun and plant them accordingly. We can also grade or level the area before installation and put in drains, to help with any water drainage issues. Desmarais Property Maintenance was founded with one objective in mind: to provide a full range of superior landscaping services, including landscape designs, hardscaping, snow removal, excavation services, and yard maintenance, at affordable rates to our clients.
Our landscaping Bristol CT company continues to grow over the years. We started as a two-person operation and grew into an entire team of experts capable of satisfying all your property needs. Our reputation for customer satisfaction is what has made us a household name in the industry. We've got a team of landscaping Bristol CT professionals to visit with you to figure out your precise needs. From landscape maintenance to brand new construction, our commercial and residential clients know that they will receive only the best when they call us. 
Hassle Free Property Maintenace
We understand the problems that occur with waste management and we are here to help! We serve everyone from government organizations and businesses to small home owners. We provide you with strategic solutions and advice to manage your waste removal better and integrate sustainable practices in the work environment. We often hear questions like:
"How do we get rid of our garbage and scrap piles?"
"How do we go about recycling waste materials during a building redevelopment or demolition?"

"Should materials be sent to landfills or energy-from-waste (EFW) facilities?"
Our Bristol CT waste management experts and engineers will advise you on regional waste policies, implement waste minimization programs, and design waste strategies for new developments. We offer solutions that came from technical feasibility studies of new waste technologies and gasification techniques to the management and disposal of solid, bio-medical, and hazardous waste. Our specialists have the expertise and knowledge to design and create innovative, environmentally sound, and legally compliant remedies to mitigate today's challenging Bristol CT waste management and regulatory demands.
Here at Desmarais Property Maintenance we provide high-quality excavation services and know what it takes to bring you the quality service you deserve. No matter what you need our excavation services for:
sitework

regrading

drainage construction and repair

parking lot additions
You can rely on our seasoned team of excavation contractor CT professionals to provide results that'll exceed your expectations. With our commitment to quality, efficiency, and precision, we are among the few businesses that have set ourselves apart in the state through exceptional excavation services nearby. 
Regardless of the job you have in mind, you can be confident that we are among the best of excavation contractor CT. We have the equipment, expertise, and experience needed to deliver results fast and also allow you to make use of your space again. When you find yourself needing machinery to solve your problem, the correct excavating services can make all the difference. 
What Our Clients Are Saying
Desmarais Property Maintenance offers excellent service. They are always on time, and I never have to worry about if my snow removal will be taken care of before work. Bob is easy to get ahold of and always friendly. Love doing business with you guys.
Desmarais Property Maintenance has never let me down, and they made my yard beautiful. I'm getting older, and these chores are becoming too much for me. Their staff always goes above and behind to help me with anything I can't handle. Thanks again.
Awesome service!! I was pleased with how quickly they came to my house and got the job done. They removed a tree in my yard that had come down in the last storm. They even cleaned up all the branches and leaves that were down!! I will call them if I ever need tree work again.
DPM always does a good job with my company's lot! I did not have the time to mess with the grass or brush removal, but they came in and handled everything. Our customers have been complementing our new appearance and we are happy to keep using DPM.
Our yard is very ornate with many trees, bushes, flowerbeds and such. Desmarais Property Maintenance did a great job maintaining the property every week for us and at a fair price. The guys have been so friendly and helpful!
Fill out the form and get a FREE QUOTE!
Bristol Landscapers For Your Business & Commercial Properties
It is important to hire a company who is experienced with tree removal. It is very easy to accidentally damage your lawn, building, vehicles etc. Here at DPM Services we treat your belongings like our own. We take extreme care and make sure not to damage anything. Our other tree services include tree maintenance such as trimming, planting, and stump removal. Whether you have mature trees, new trees, or a mixture of both, proper tree maintenance is vital for your trees' development as well as insuring your investment in your property. Our objective is to maintain healthy and happy trees through pruning, root treatment, stand thinning, pest management, fertilization, or other treatments. We also offer full-service tree removal Bristol CT for trees that pose a severe threat to the property or have died.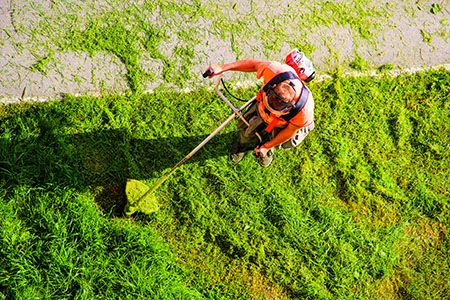 All of our removal projects include a free quote. We provide informative, professional, and safe tree removal Bristol CT services for residential and commercial clients. We have years of experience and a team of seasoned arborists on hand to give our clients the most trusted and reliable practices when working with trees on their property. 
The same thing is true when it comes to snow removal. It is essential to hire a fast and reliable snow removal service for your commercial property if you want the business to stay open during harsh winter weather conditions. There is no need to put on the heavy boots, mittens, wool scarf, and layer on coats to head outdoors to shovel piles of snow on your property. It is exhausting and unproductive work that can be handled by an experienced ice removal service expert. We have a group of professional snow removal contractors Bristol CT ready to help you. We have the needed equipment for quick snow removal and ice control so you can get out of your home safely and run your business without fear of employees or customers slipping or falling due to conditions. We provide affordable services throughout the area and make life during the winter months much easier to enjoy.
Desmarais Property Maintenance is a snow removal company that can tackle the snow on your property, leaving your area cleared and maneuverable. We will remove snow and provide access to any parts of the property you need whether it be sidewalks, sheds, stairs etc. 
Call us today and get a free quote!
Here at DPM we can handle all your property maintenance needs with one phone call. Our landscape maintenance team can help you with your mowing, leaf cleanup, mulching, cleanups, field mowing and irrigation. Our tree care team is able to provide you with tree trimming, planting and removal, and stump removal. Our experienced excavation services team provides landscape reconstruction, site work, parking lot additions and alterations, regrading, drainage construction and conduit installation. We have experts who can expand your parking lot and help with line striping, seal coating, crack repair, and catch basin repair. Or maybe you just need a masonry expert. We can also install and repair walkways, patios, and cast iron stairs. After all your projects have been completed, we can help with waste management and disaster relief clean up. Whatever the case, we can help!